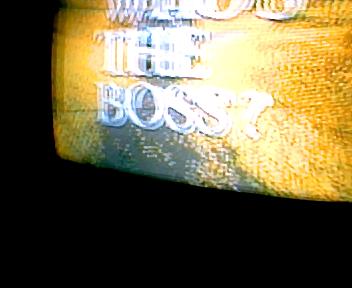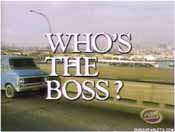 1984 was a high point in the history of American pop culture.It was the year we all pondered the question"Where's The Beef?"';bought our first pair of stonedwash jeans;and debated the merits of L'Oreal's new hair care product,"Free-Hold Styling Mousse".It was also the year actor Tony Danza redefined the term "domestic help,"playing the hunky housekeeper for an-over scheduled,carrer-driven,hyper-successful,big-shoulder-pad-wearing,working mom on ABC's Who's The Boss?
The show,which premiered on September 20,1984 starred Danza as Tony Micelli, a former second baseman for the St.Louis Cardinals and widowed dad.Burned-out by the congestion and warpp-speed pace of New York City,Tony sought a more bucollic life for his young daughter Samantha,working as a housekeeper in suburbian Connecticut for Angela Bower,the high-powered (if somewhat discombobulated) president of the Wallace and McQuade Advertising Agency.Angela ,who was the divorced mother of a boisterous little boy named Jonathan,had reservations about hiring Tony,but quickly came to the idea he=]when her mother,the saucy Mona,pointed that"a man can do meaningless,unproductive work as well as a woman."Tony excelled at his job,and brought order to the Bower household while providing a much-need father figure for Angela's son.
Written and marketed as family-friendly,the show neverthless had on edgy energy,Mona,played by magnificient Katherine Helmond,provided a risque` counter~point to Angela's primness,and the on-going flirtation annd s-l-o-w-l-y developing relationship between delish domestic Tony and straight laced buisness woman Angela created an underlying tension.It's also safe to say that the evolving beauty of Alyssa Milano,who played Tony's daughter.contributed to the show's ongoing appeal.
A true modern televison classic and an icon of the '80's.Who's The Boss? ran on ABC for eight years.Aand while the final episode premierd on September 10,1992,the debate over WHO really IS the boss continues......rigth here in WTB Online